API Capacitors Ltd can pride itself on supplying capacitor products to many Train manufacturers, operators and maintenance depots throughout the world since its inception in the 1980s.
Our capacitor products are utilised in a variety of applications on board many electric, diesel electric locomotives, multiple units, metro systems and tramways.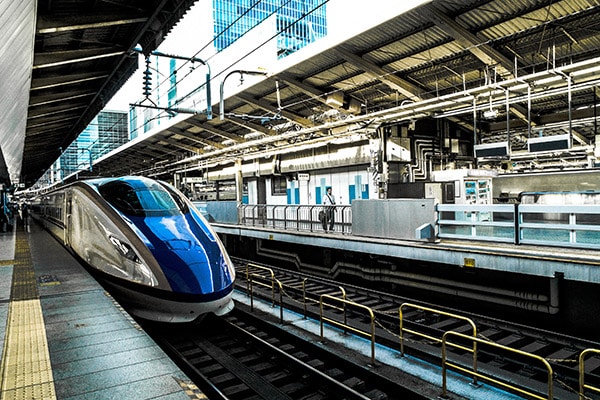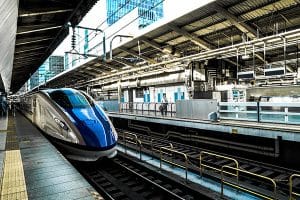 We have an impressive project reference list which includes all of the market leaders in the traction field.Over the years API has drawn on these experiences enabling us to design and engineer world class products at our British manufacturing facility in the heart of the picturesque county of Norfolk, England.
Our designs utilise high quality raw materials sourced from leading specialists in their respective fields, to produce high quality capacitors for use in GTO based traction systems and the more modern IGBT based systems also many other related electrical systems, including the main traction and auxiliary converters/inverters.The traction range includes snubber, AC harmonic filters, commutation capacitors, DC link and other tuned and filtering capacitor products. All of these products are available in a variety of case styles and materials with bus bar style or more conventional terminations.
APIC manufacture and design all our products and incorporate compliance with the associated European and applicable rail standards. We operate our business within an ISO 9001 framework, of which we have further extended by our IRIS accreditation, reinforcing our status as credible supplier of capacitor components into the worldwide rail marketplace.
Today's market place is placing ever greater demands on power capacitors, and APIC has been able to respond by providing products that are of long life, high reliability, oil free designs that are UV resistant, halogen free, using flame retardant and low smoke materials. Capacitors are designed to operate in a variety of humid environments and also higher ambient temperatures.
In addition to pre-qualification for new build traction projects APIC can also provide custom designed products suitable to solve obsolescence and mid life refurbishment issues. Thinking of rail traction capacitors?
Think APIC, your one stop shop for capacitors for rail.