API Capacitors Limited (APIC) has supplied capacitors for use in a variety of demanding marine applications right from its early existence back in the 1980s.
We have customers in both the private and public sectors and our products can found on many merchant ship propulsion systems as well as naval vessels operating in countries around the world.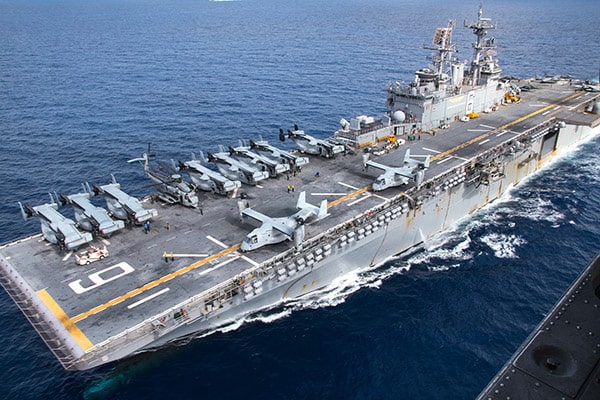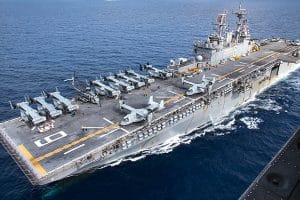 Our most prestigious reference is that our capacitors form an essential part of the main propulsion systems for HMS Queen Elizabeth & HMS Prince of Wales the UKs latest generation of aircraft carriers. We can also claim recognition for having our products on the highly advanced British built type 45 destroyers. HMS Bulwark – the Royal Navy Flag ship, RMS Wave Ruler, and also the UKs sub surface fleet of Trident Submarines.
The ranges of capacitors produced at our UK manufacturing facility are fitted in predominantly PWM (pulsed width modulation) type inverters, we also supply capacitor products for other types of marine inverter. Many variants of capacitor are used in such marine propulsion systems including, snubber, ac harmonic filters, dc link, dc tuned filters. All of our capacitors for the marine industry are available in a variety of case styles with a terminations to suit the customers' requirements.
Much research & development work has been carried out at our factory in respect to the effects of partial discharge in capacitors used in a marine environment and the effect such discharges may have on the life expectancy of the capacitors. In certain scenarios the capacitor case is a different potential to the internal capacitor windings, so minimizing the effect of partial discharge is absolutely paramount. This work has led to API being able to fine tune processes and manufacturing techniques to almost eliminate PD from our capacitors used in such applications.
API Capacitors work closely with our customers at both commercial and technical levels to produce designs of capacitor that are technically advanced and meet the onerous demands placed upon them by the marine environment.