Product delivery lead times have been slashed after a recently completed programme of significant investment by API Capacitors at our UK Manufacturing facility which effectively doubles production capacity.  This allows significantly improved product delivery lead times over competitors of around 6 to 8 weeks at competitive prices.
"Lead times… 6 to 8 weeks at competitive prices."
A number of pieces of key equipment have been introduced to our 22,000sq foot production facility located in Great Yarmouth, Norfolk. The first being a state of the art Swiss winding machine, the Automatic Winder MXL S – Mode. The machine was designed and manufactured in Switzerland to API Capacitors' specific requirements. Our existing High Voltage testing lab has also been expanded which includes 200kV capability and partial discharge measuring equipment. We have increased our process automation capabilities with the addition of another robotic system and we have further increased our vacuum impregnation facilities for different dielectric fluids.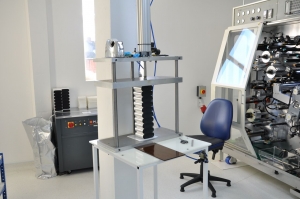 Further to our massive investment in new equipment, we have also undergone a company restructure and re-organised our factory assembly area ensuring an effective and efficient order process.
The new equipment will provide us with new capabilities not only to enable new and more complex products to be produced but also improvements to the existing product range. The investment in this new equipment is a demonstration of the organisations commitment to embrace technological advances in the capacitor industry.
Do you have a requirement API Capacitors can help with? Email a member of our experienced sales team sales@api-capacitors.com
or call +44 (0)1493 652752